Chance:
An Existential Horse Opera
A drifting cowhand wakes from a dead drunk one morning at the edge of a town he can't remember. As he struggles to clear his mind, an old man's tale of betrayal and revenge sends him on an unlikely quest. From the wastelands of South Texas he makes his way across mythic, romantic and ironic landscapes, into the midst of a Montana range feude, where he hopes to seize his destiny by recovering the past.
In the tradition of the literary western, Mr. Knisely spins a yarn that is at once an adventure, a mystery, and a journey to discovery of the self.
"James Knisely's strange and gripping novel about a man named Chance is a saga of the old west with a metaphorical twist. A quest story, replete with suspense, romance, a tangled and deadly past and one unforgettable cowboy."
Priscilla long
"Knisely's Chance, An Existential Horse Opera has earned a place on your shelves between the work of Larry McMurtry and Thomas McGuane."
Jack Cady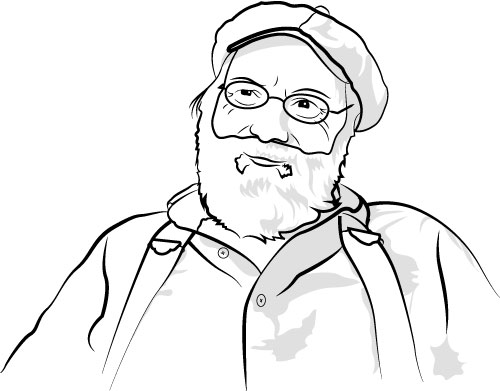 James Knisely
I'm a native Seattleite. My novel Chance: An Existential Horse Opera was a finalist for the 2003 Washington Book Awards.
My poetry and prose have appeared in Exquisite Corpse; North Dakota Quarterly; Rosebud; and other fine journals; and online in Hippocampus and several essays at HistoryLink.org.
Interviews with me have appeared in The Raven Chronicles (Vol 13 No. 1, 2007) and online at NDQ.
I'm honored to be the Novelist-In-Residence at Seattle's legendary Blue Moon Tavern, where the stout is better than most.
Email me at
jim@jamesknisely.com